Home
:
Come work with us

With the reputation as a leader comes equally dynamic career opportunities. cyberMIND is a place where your work is challenging, where innovation and initiative are not only valued, they are rewarded and where diverse individuals are encouraged to unite their strengths.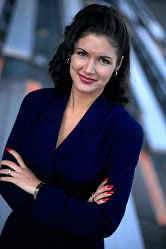 Thank you for your interest in career opportunities at cyberMIND. We look forward to hearing from you and hope that you will take some time to experience all we have to offer!
cyberMIND is headquartered directly in the heart of downtown Kalamazoo, Michigan.
cyberMIND is unlike any other company you will ever work for. cyberMIND fosters an atmosphere of high tech creativity. We recognize the stressful nature of the fast paced high tech industry and encourage our employees to work to their full potential in whatever way necessary. So in the midst of a stressful network implementation – take time out to simply relax in an atmosphere that is conducive to getting away from the office.
Benefits
Medical & prescription insurance
Dental
Paid vacations, holidays, birthday and sick/personal time
Professional development including technical and non-technical training programs and certifications
Flex Time work hour arrangements
Coworker Assistance Program
Paid parking
Current career opportunities with cyberMIND include the following positions:
Send resume with cover letter to . Postal, faxed or otherwise hard copied resumes are discouraged and will not be accepted.